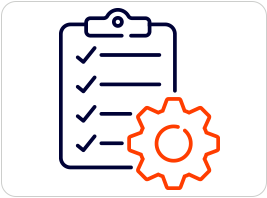 We complete 90% of orders in less than 24 hours

Automation of the ordering process

Modern forms of IT integration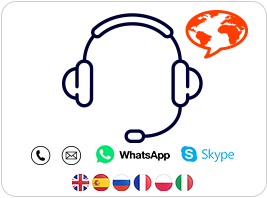 We answer 97% of inquiries in less than an hour

You can conveniently contact us via WhatsApp, Skype, e-mail, telephone, etc.

Communication in multiple languages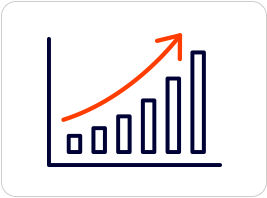 69% of our partners increased their incomes over the last year

We share our know-how and advise on purchasing strategies

W offer flexible payment methods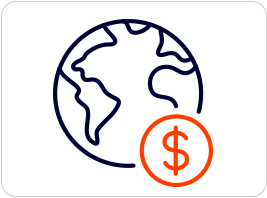 60% of our products are from brands that are available only in our offer

Profit guarantee on selected brands

Innovative products on a global scale
To satisfy our partners' expectations, we strive to constantly expand our offer. There are many proven and reliable products of the world leaders in airsoft. The crucial brands include:
Are you interested in one of our brands? Create an account and see all products.
Gunfire is a company created by airsoft enthusiasts who wanted to promote this sport in Poland.
We wanted to create a place in Poland where every fan of airsoft could find a wide selection of replicas and accessories from the most well-known manufacturers in the world. With time, we've recognized the possibilities of cooperation with the largest recipients in Europe and the tremendous economic potential associated with the growing demand for airsoft equipment. Therefore, we decided to develop our wholesale division. The beginnings were tough, but we stubbornly tried to achieve the set goals. Like the entire industry, we learned how to cooperate with producers. We took care of good relations with our clients and developed our offer. We have built our strong position on the airsoft wholesale market while caring for the development of the airsoft itself.
As a result, the Gunfire wholesaler is currently one of the largest European suppliers of replicas operating on a fully shaped and stable airsoft market.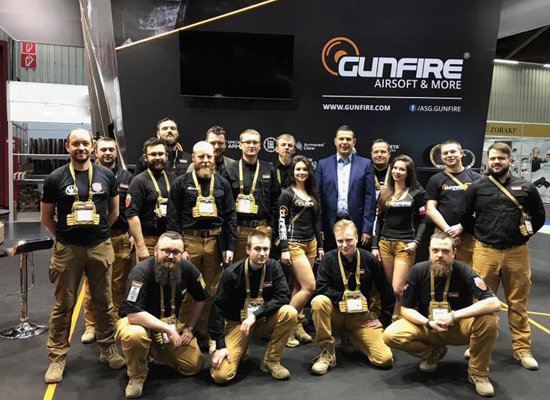 We have been on the market for over 15 years. During all this time, apart from retail sales, we distribute many well-known airsoft brands as also high-end equipment for professionals. We have well-established experience in working on contracts around the world. All this allows us to provide you with the highest-class service and advice.
We believe in continuous development and acquiring new competencies. Our sales department undergoes regular training in the knowledge of new products and keeps up to date with all industry news. All this to professionally present you with the most interesting products on the market and provide complex advice in their selection.
Over the years, we have refined many models of cooperation. Today, we successfully offer collaboration based on integration using classic XML files or fully automated integration using API. In addition, thanks to the use of modern systems, we can provide instant service and a wide range of payment methods.
Thanks to expert knowledge, experience, and numerous forwarding contacts, our logistics department can provide fast and safe transport of any order throughout the world. The optimization and negotiation of each shipping ensure very competitive transportation costs in all conditions.

Do you have questions about the offer or cooperation? Write to us! We will be glad to answer them!

GF Corp Sp. z o.o. Sp. K.
ul. Jana Długosza 42-46
51-162 Wrocław, POLSKA
Tel: +48 71 778 81 12
E-mail: b2b@gfcorp.pl
Gunfire Airsoft wholesale
Welcome to the online Gunfire Airsoft wholesale platform. We provide you access to thousands of airsoft products, popular brands, and professional support.
The Gunfire Airsoft wholesaler has been operating in the industry for over 15 years. Our activities are based on a passion for airsoft and the intention to develop this hobby. Recognizing the possibility of cooperation with the world's largest suppliers of airsoft equipment, we decided to open a B2B Gunfire department. Since the establishment of the airsoft wholesale, we have been successfully expanding the portfolio of available brands of airsoft replicas, tactical equipment, parts, and accessories for various models of Airsoft replicas. We also improve the wholesale customer service. Our business partners can count on the efficient transportation network and the assistance of professional salesmen. We would be happy to advise you on airsoft novelties and trends in the airsoft products market. In addition to sales and after-sales service, our airsoft wholesale department will support you in running your own airsoft business.
Take advantage of the wide range of airsoft equipment and the experience of our employees at our airsoft wholesaler!
Do you own an airsoft shop? Do you run an airsoft field? Are you a distributor interested in cooperation? Start working with us and create an account today! Our offer includes thousands of products from airsoft replicas, through parts and accessories to tactical equipment. On our website, you will find the most popular brands from the airsoft market, such as G&G, LCT, Specna Arms, E&L, SHS, JG, WELL, CYMA, Armored Claw, and Theta Optics. We offer our partners access to special offers, promotional materials, and after-sales support. Gunfire Airsoft wholesaler platform offers a comprehensive ordering process service. Gunfire airsoft replicas wholesale provides its partners with efficient service and a wide range of payment methods. We fulfill orders and cooperate with airsoft wholesale customers from all over the world. Become a partner of our airsoft warehouse and develop your business with us!